To perform a Ticket Transfer, please make sure you're signed into your Account. If you haven't yet, you can login or create an account here. If creating a new account, please be sure to use the same email address you used to purchase your ticket.
Please note, guests are permitted to transfer their tickets to an alternative screening only up until the screening for which the tickets were originally purchased begins.
Once logged in to your account, go to the ORDERS section and click the TRANSFER button.

Select which of your tickets you would like to transfer then choose the Transfer Reason and click TRANSFER.
The transfer credits will then be added to your account, which can be used toward any of our future screenings whenever you're ready to book. To use your transfer credit, navigate to your venue and select the screening to which you'd like to transfer your ticket from its "MOVIES WE'RE SHOWING" section.
Under "CHOOSE TICKETS", select your tickets and add them to the basket.
Your transfer credit will be visible in your basket. To apply them to your order, click the + icon to the left of the credit you'd like to use. If the credit amount is more than the order cost, the leftover credit will remain available in your account. Review your new ticket details then click CHECKOUT.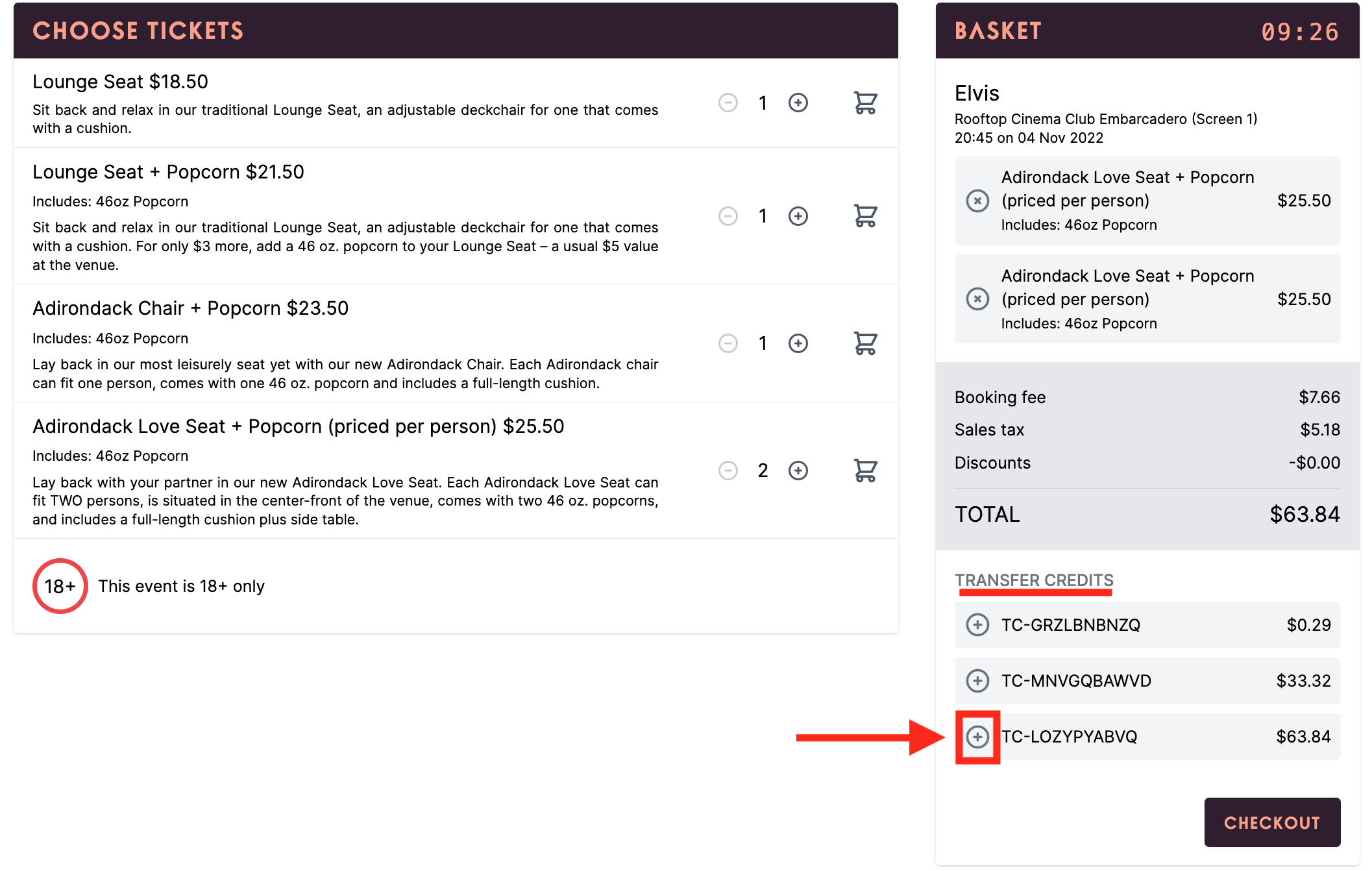 Once you click the + icon, the credit will be shown under DISCOUNTS and you can review the TOTAL balance after the discount. If there's still a balance due, you can use any other available credits in your account or pay the difference with your credit/debit card. Select CHECKOUT.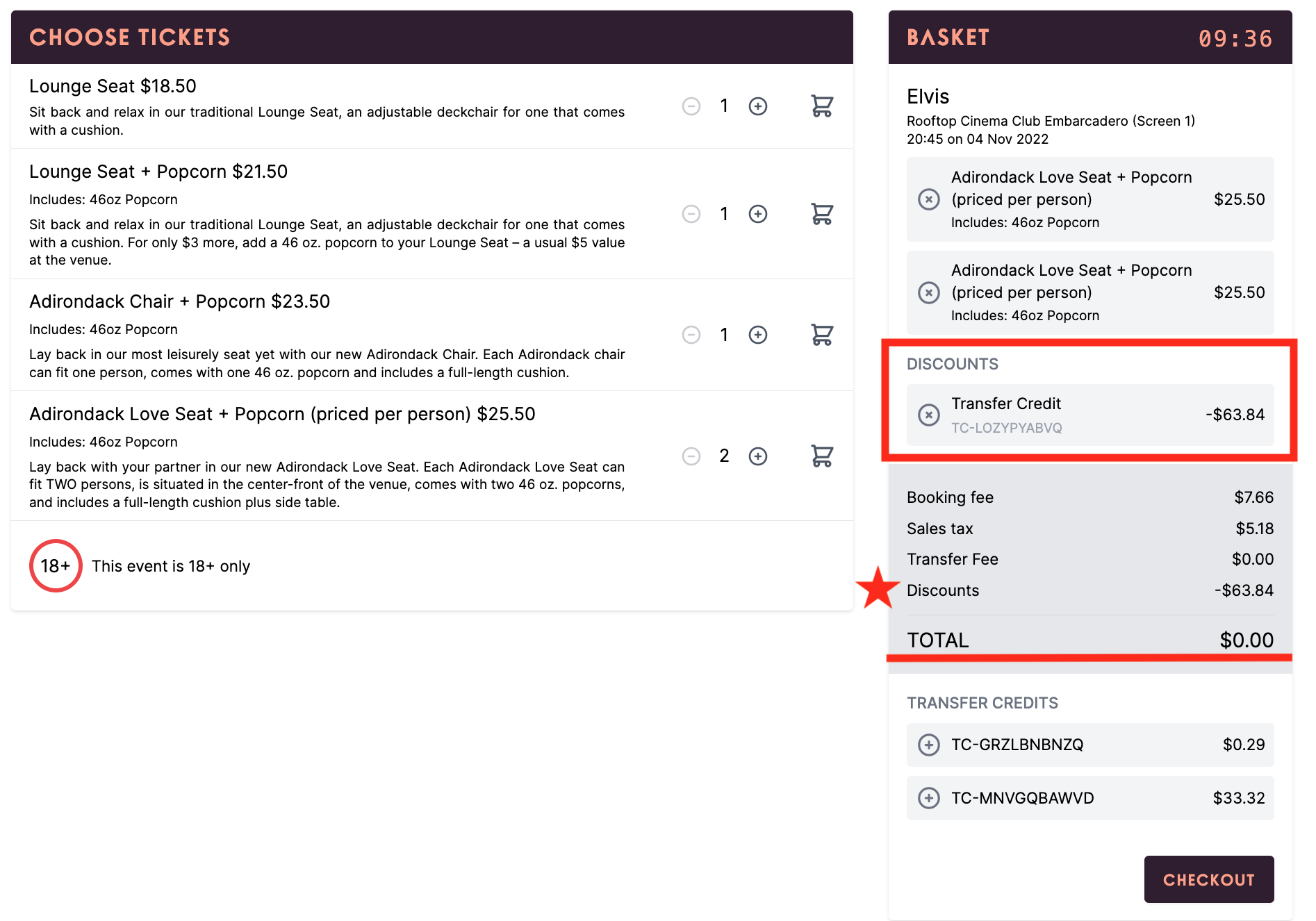 Fill in your personal information to complete the transfer and click SUBMIT AND PAY. If there's a total of $0 due, you will not be charged.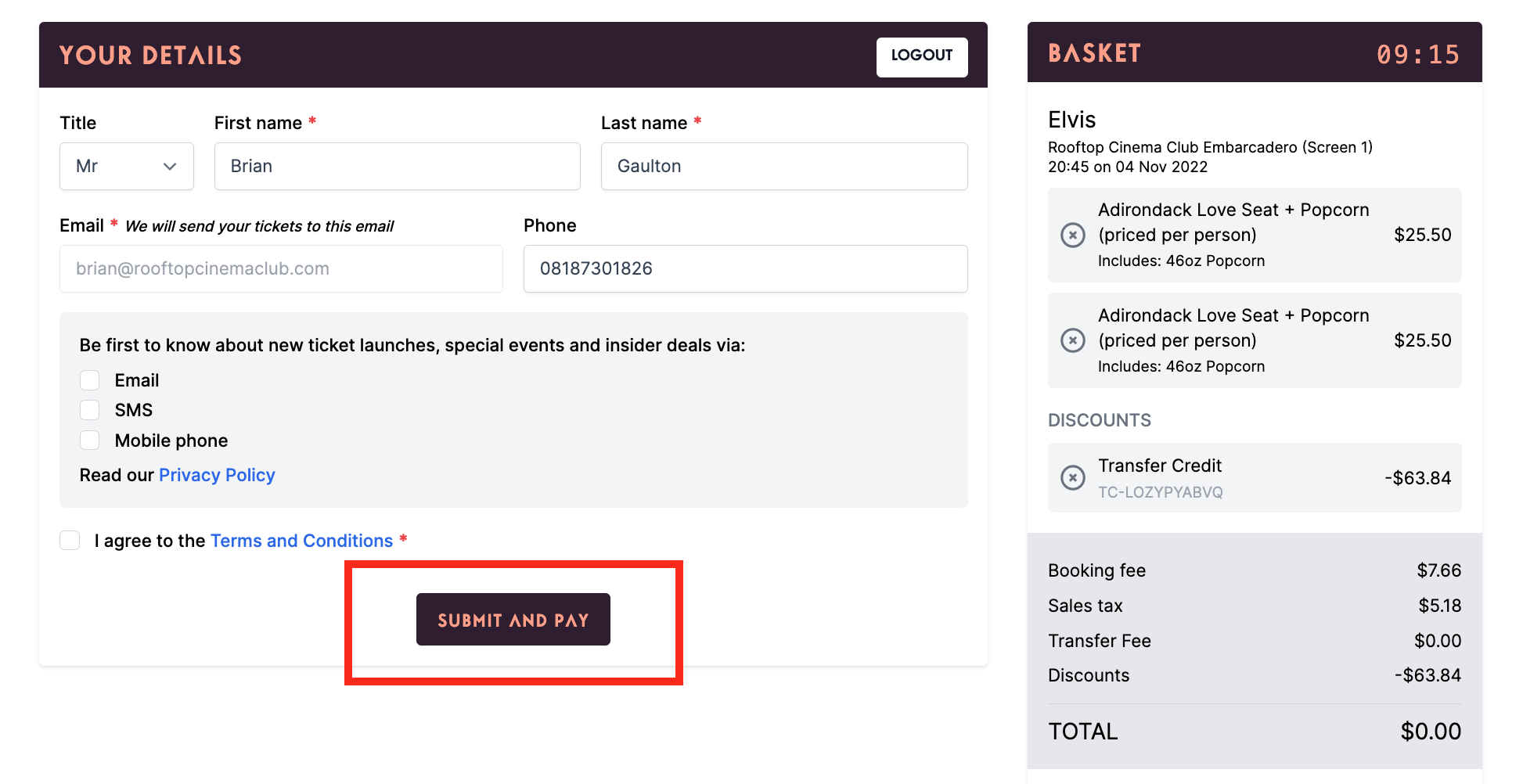 You can then review your order confirmation and your new tickets will be sent to your email address.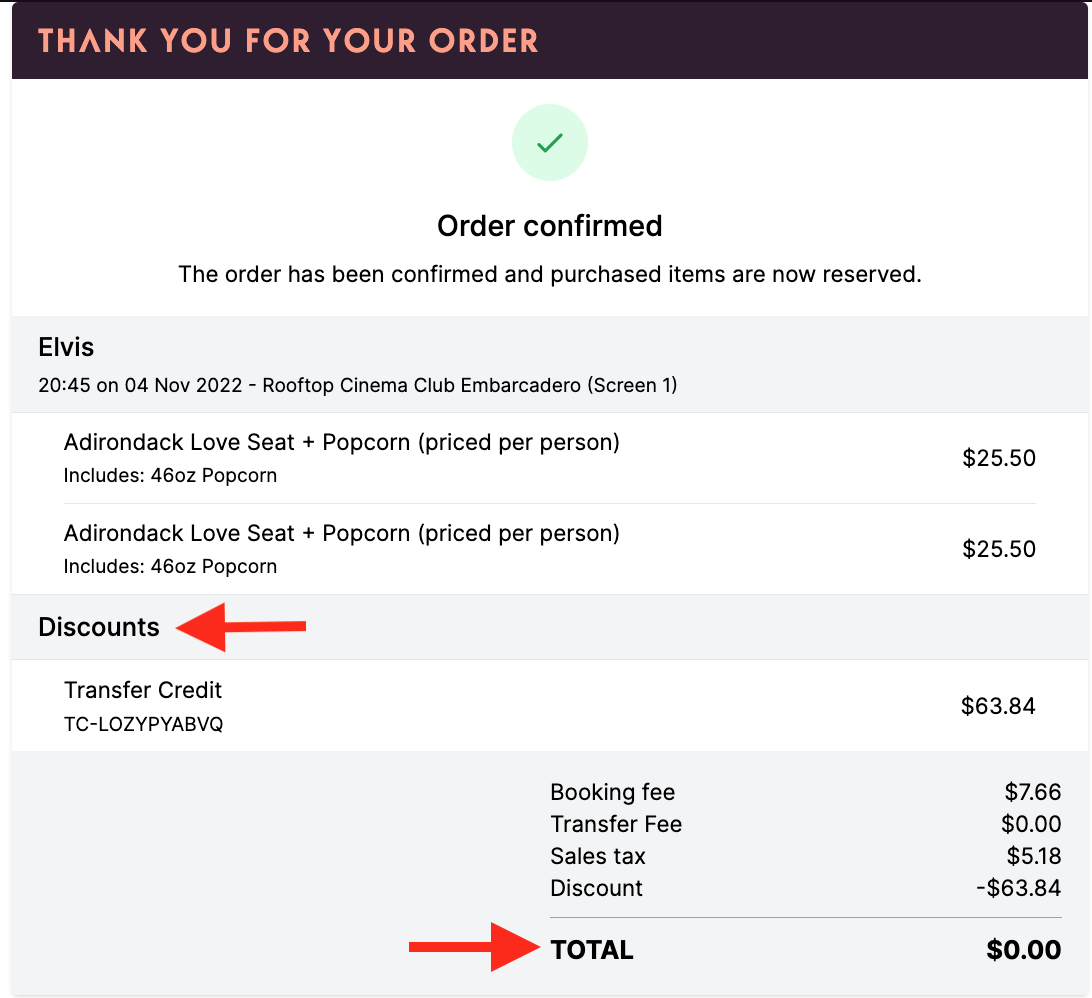 If you cannot attend your event or any other and wish to give your tickets to another person, you can just email the tickets to them. You do not need to change the name featured on the ticket for that very-fortunate-to-know-you person to attend the event.