Thank you for reaching out! All ticket buyers who purchase tickets and set up a MY ACCOUNT with Rooftop Cinema Club will be permitted to transfer their tickets to an alternative screening up until the event begins.
Go to https://rooftopcinemaclub.com/account/ and log in using the same email address you used when you purchased your tickets.
You can transfer your tickets by navigating to your ACCOUNT section and to the ORDERS section. Click the TRANSFER option.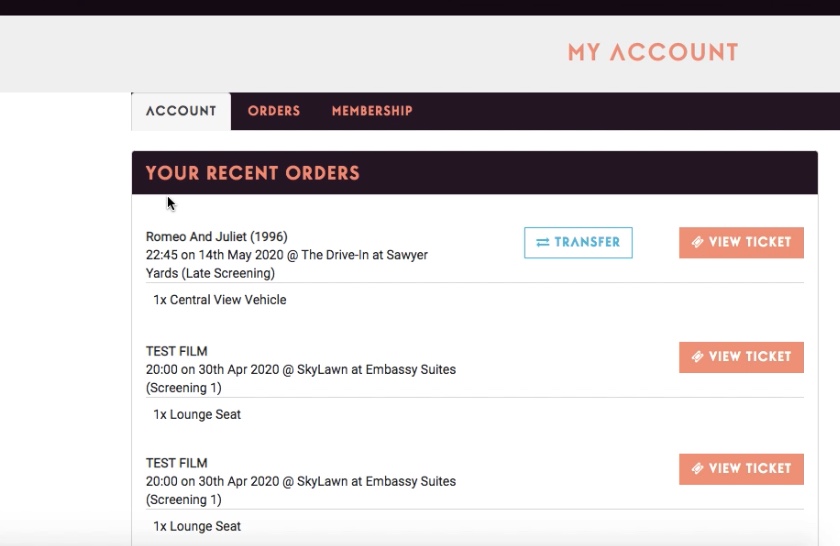 Select the reason, and click FIND NEW EVENT.
You'll be redirected to our website where you can choose the film you'd like to see. Choose your TICKET and click ADD TO BASKET. Your transfer credit will be automatically added to your basket. Verify what's in your basket before clicking CHECKOUT.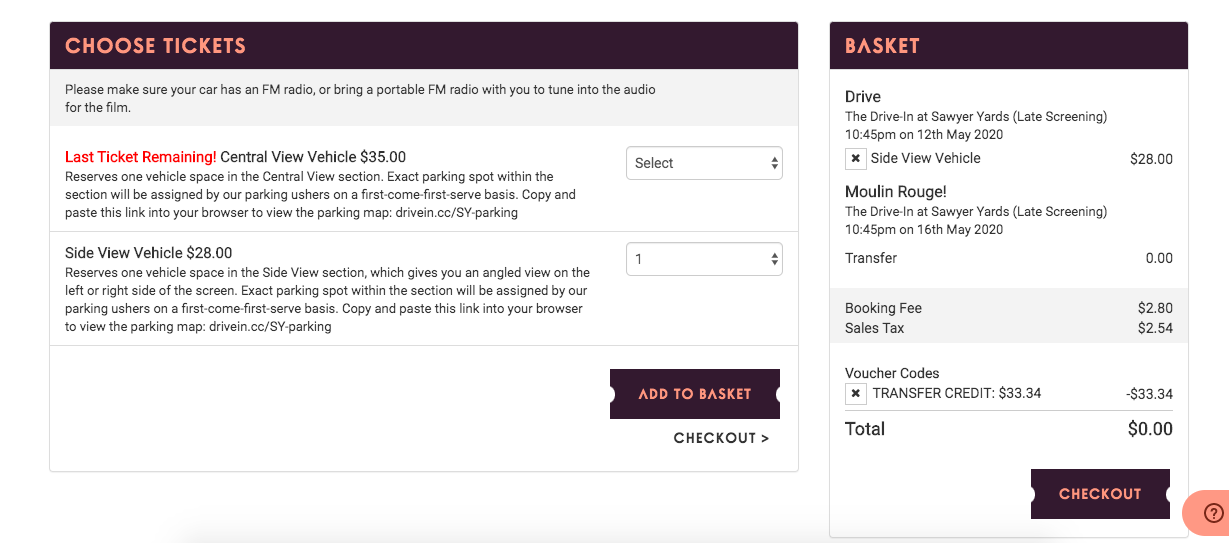 Fill in your info as normal in order for the transfer to go through.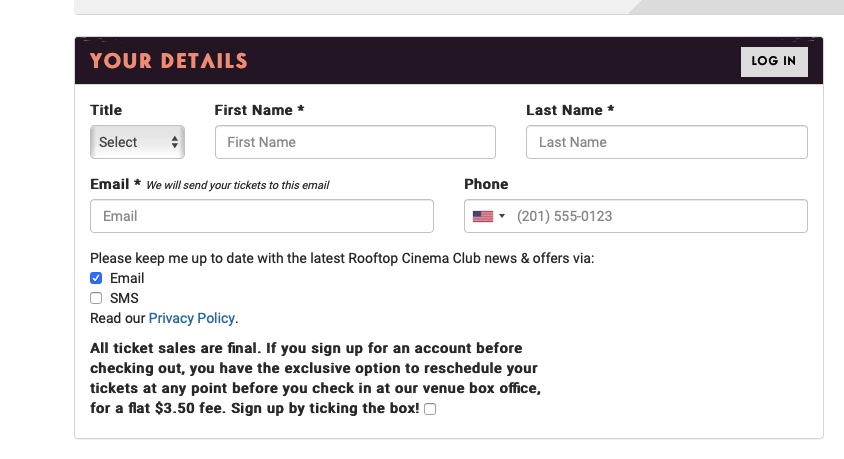 You can upgrade your seats (if there are tickets available) by paying the difference with your cc. We do not issue refunds if you choose to downgrade your seats.
You may choose to transfer your whole ticket order or a portion of your tickets. Fees will be divided accordingly.
If when purchasing your tickets you signed out as a guest, you can still create an account using the email you received your tickets to. Go to the MY ACCOUNT section of the website, and after entering your ticket buying email, create a password and click Sign Up! When you log in those tickets will be available to you!
PLEASE NOTE: Community screenings are non-transferrable. If your ticket was for a community screening or the date and time of your screening has passed please send us an email for further assistance.